Ingredients Needed:
1 500g pack brownie mix (butterscotch flavor)
½ cup butter or margarine (melted)
2 pcs raw eggs
½ cup almonds chopped (for toppings and for the mixed ingredients)
Olive oil
Directions:
In a bowl, put in the melted butter, beaten eggs, and the butterscotch mix. Mix well using a wooden spoon or whisk until all the ingredients are blended. Add almonds to the mixed ingredients.
In a pan or llanera, spread the olive oil and put in the mixed ingredients filling half on your pan. Flatten the surface using your wooden spatula.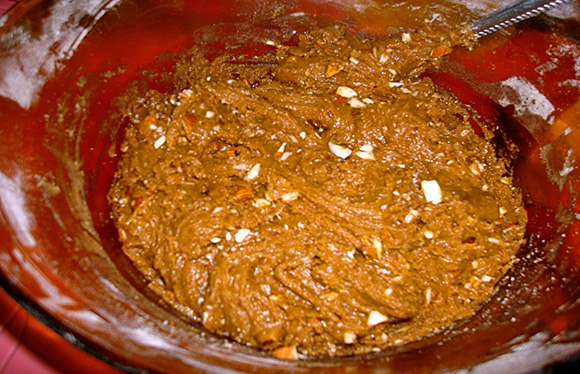 Set the Turbo Oven to 324 degrees Fahrenheit (163 degrees Celsius). Bake for 30 to 35 minutes. Put the almonds on top. Let it cool completely and cut into serving pieces.
Best served with milk or other refreshing drink. Enjoy!
Comments
comments