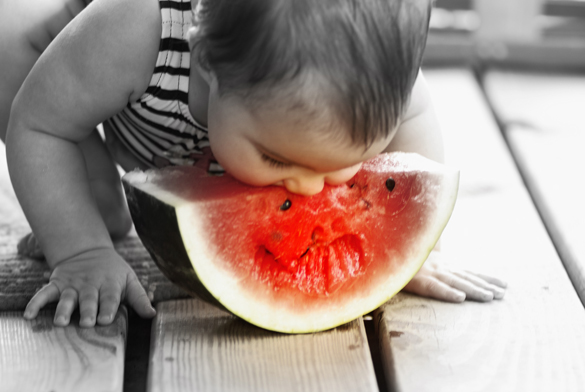 Teaching your kids the importance of healthy eating while they're young will not only ensure they're getting the proper nutrition they need to grow, it will help establish good habits for when they're older and start making their own food choices. By sticking to healthy eating rules, your children will become accustomed to making better choices and will hopefully carry these lessons with them through life.
Involve Them When Deciding Meals
By giving your kids a choice of which vegetable to have with dinner or what type of healthy snack to have between lunch and dinner, they will feel more invested in what they're eating and less like they're being forced to eat something they don't want. If they really hate one type of vegetable, give them the option of something they prefer and you'll have far fewer battles at dinner time every night.
Make Healthy Food Fun
By cutting food into interesting shapes or making pictures out of the food on their plate, eating becomes a game that they're now interested in participating in. Letting them help you prepare their food can also get them more excited for meal time because they may feel like they're playing a bigger role and have made some of the decision regarding what they'll be eating.
Lead By Example
Telling your children they aren't allowed to eat ice cream while you're sitting there with a big bowl of it probably won't go over very well. When your kids see you eating the same things as them and having veggies as a snack instead of a bag of chips, they won't question why they're eating healthy food instead of anything else. If junk food just isn't an option in your cupboards, your kids won't be asking for the bag of chocolate chip cookies instead of the bowl of grapes.
Substitute for Healthy Alternatives
Giving them carbonated flavoured water instead of pop will still seem like a treat. Watering down their sugary juice will reduce the amount of sugar they're consuming. Changing the white bread for whole grains will add some extra nutrition to their diet. By making small changes to the ingredients of all their meals, you'll be sneaking healthy food in and they won't even notice most of these changes. The more they become used to healthier alternatives, the easier it will be to establish healthy eating habits.
Comments
comments