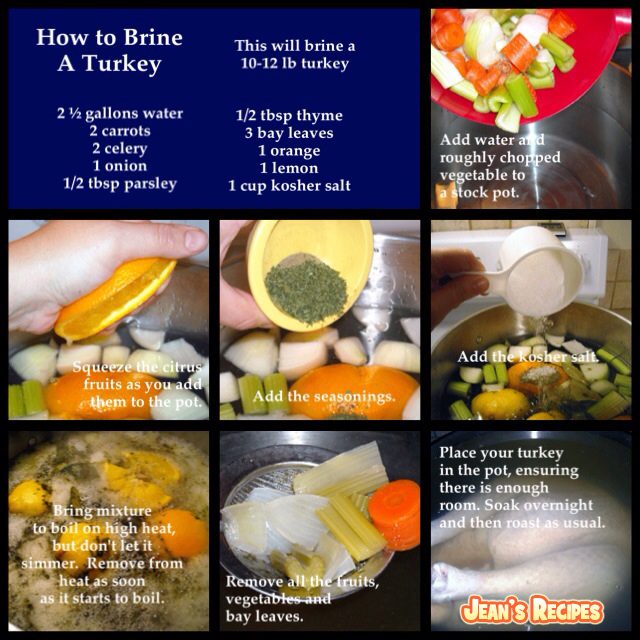 Ingredients Needed:
2 1/2 gallons water
2 carrots
2 celery
1 onion
1/2 tbsp parsley
1/2 tbsp thyme
3 bay leaves
1 orange
1 lemon
1 cup kosher salt
This will brine a 10-12 pound turkey.
Directions:
Add water and roughly chopped vegetable to a stock pot. Squeeze the citrus fruits as you add them to the pot. Add the seasonings. Add the kosher salt.
Bring mixture to boil on high heat, but don't let it simmer. Remove from heat as soon as it starts to boil.
Remove all the fruits, vegetables and bay leaves.
Place your turkey in the pot, ensuring there is enough room. Soak overnight and then roast as usual.
Comments
comments