Ingredients Needed:
1 kilo pork belly
For marinating:
¼ cup calamansi juice or lemon juice
½ cup soy sauce
4 tbsp honey
5 cloves garlic chopped
Salt and ground pepper to taste
For basting sauce:
Banana catsup
Cooking oil
Honey
Charcoal for grilling
Directions:
In a bowl, mix all the ingredients for marinating. Put in the pork belly and marinate for 3 to 5 hours. Set aside.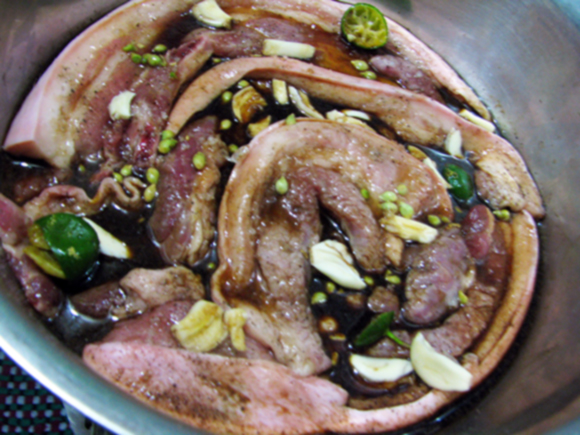 In a separate small bowl, mix all the basting ingredients.
Ready for grilling, put in the marinated pork belly. While grilling, keep basting the meat to add more taste. Grill for 5 to 10 minute each side or until both sides are cooked.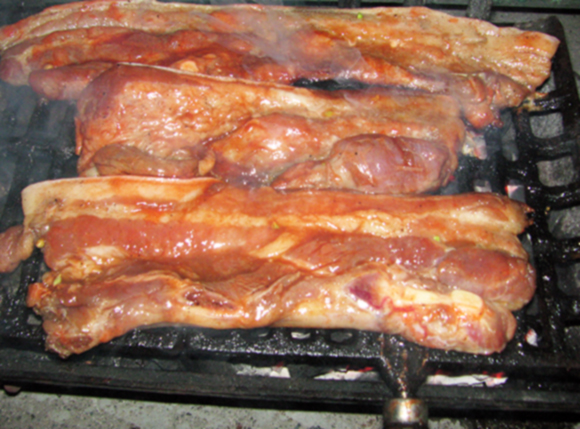 Remove from heat. Chop into bite size. Best serve with our favorite Filipino sauce "Mang Tomas".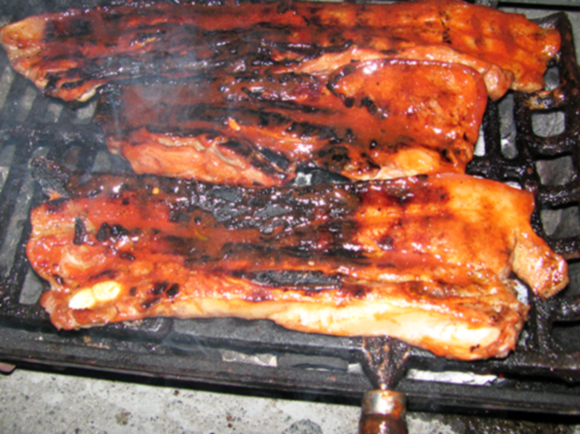 Share and enjoy!
Comments
comments