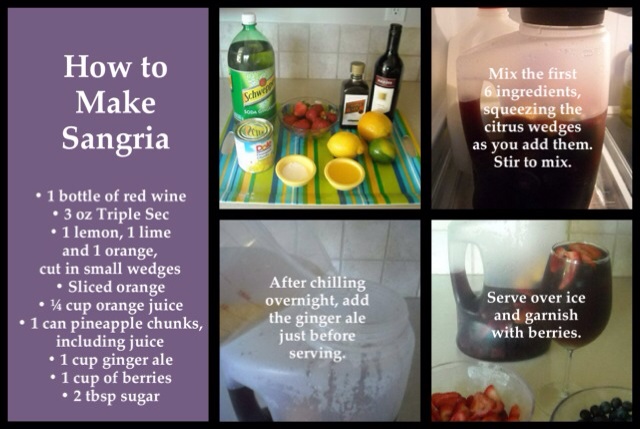 As we approach the end of summer, there have been many requests for drink recipes. Here is an easy recipe on how to make sangria.
Ingredients Needed:
1 bottle of red wine
3 oz Triple Sec
1 lemon, 1 lime and 1 orange, cut in small wedges
Sliced orange
1/4 cup orange juice
1 can pineapple chunks, including juice
1 cup ginger ale
1 cup of berries
2 tbsp sugar
Directions:
Mix the first 6 ingredients, squeezing the citrus wedges as you add them. Stir to mix.
After chilling overnight, add the ginger ale just before serving.
Serve the sangria over ice and garnish with berries.
Comments
comments