Ingredients Needed:
1 can sweet corn drain
½ kilo ground beef
2 medium sizes of carrots chopped in small pieces
1 bundle of spring onion minced
1 pc raw egg
8 tbsp of oatmeal
Siomai wrapper or wan ton wrapper
Salt and ground pepper to taste
Sesame oil
Water for steaming
Directions:
Prepare all the ingredients.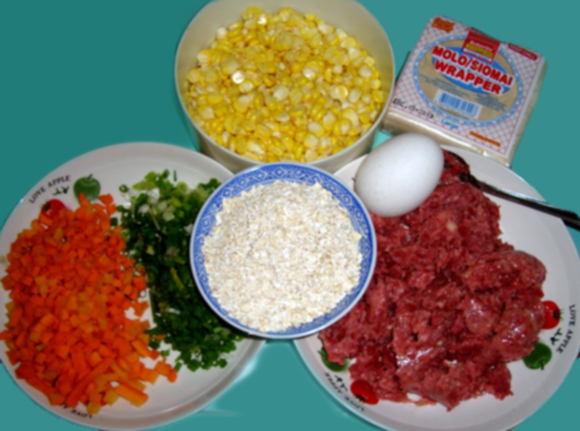 Mix all the ingredients in a container except the siomai wrapper. Add salt and ground pepper to taste. Mix thoroughly to blend the taste.
Wrap the mixed ingredients in siomai wrapper. Put one tsp of the ingredients to the center of each wrapper and close the sides.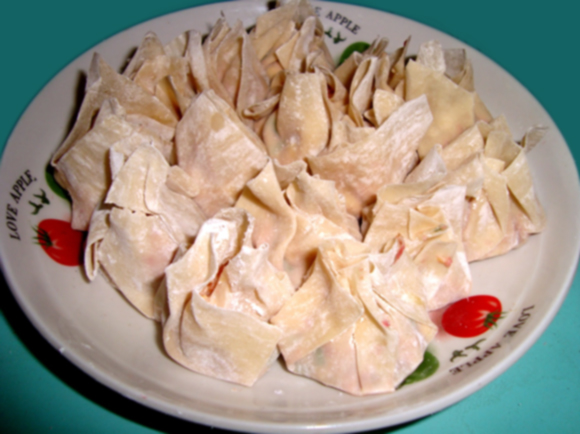 For steaming, put the water into steamer. Brush sesame oil to the steaming tray to avoid sticking and to add aroma. Place the Corned Beef Siomai, steam for 5 to 10 minutes.
Best serve with the dip sauce of soy sauce with Chili and Garlic Sauce Recipe. (1 is to 1 measure)  Make 2 tbsp of soy sauce and add 2 tbsp of sugar then squeeze a calamansi juice or lemon juice.
Share and enjoy while it's hot!
Comments
comments