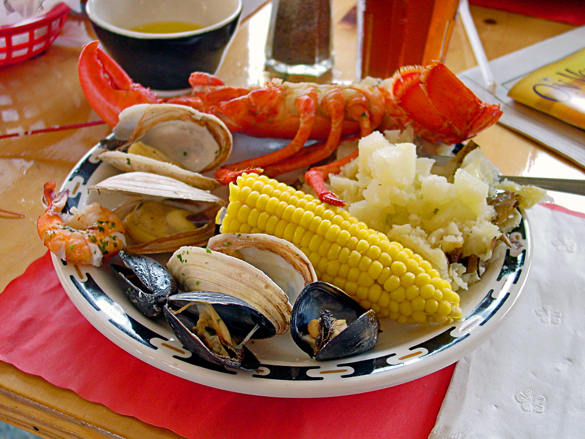 Sticking to your healthy eating regimen when eating out at a restaurant can be difficult. You can't look at nutritional information labels and quite often the tasty looking pictures of unhealthy foods can be tempting. Sometimes you may choose to just avoid going to a restaurant altogether, but depriving yourself of these events could mean you're missing out on exciting social gatherings. With a few tips and a little willpower, dining out doesn't need to be a stressful experience.
Substitute What You Can
Choose a salad over fries or add another vegetable side in lieu of the mashed potatoes. A lot of restaurants will have a healthy eating section of their menu that makes these choices for you. Instead of having a burger, get your patty lettuce wrapped instead. In some cases, you may want to omit instead of substitute. If your salad comes with garlic bread, ask that they leave the bread off your order entirely. By omitting the items you tell yourself you just won't eat, you won't be tempted at the end of the meal when they're still on your plate.
Limit Sauces and Dressings
You may feel that ordering an entree salad is a healthy eating choice, but sometimes restaurants drench their salads in high calorie dressings. Ordering your dressing on the side allows you to choose how much you're going to use. This can apply to any sauces that may come on your meats or vegetables as well. Using a limited amount still gives you the delicious flavour while reducing the amount of calories you're consuming.
Portion Control
By ordering a half order of your favourite meals, you're cutting the calories in half. When you feel full, stop eating and ask your server to take your plate away to prevent you from picking at it while everyone else finishes their meal. If you really feel that you just can't waste what's left, take it to go and eat it for lunch the next day.
Choose the Right Location
When deciding where to dine, research what is available on the menus of a few restaurant choices in advance. It can be a good idea to be aware of a few local restaurants that have a healthy eating menu available. Some restaurants really promote healthy eating so find a few good ones in your area and make those your regular dining spots whenever you eat out.
Comments
comments