Ingredients Needed:
2 large squids cleaned and gutted
¼ kilo ground pork
1 pc carrots minced
1 head garlic minced
2 onions minced
1 bundle spring onion chopped
1 pc egg beaten
2 tbsp of oat meal
5 tbsp soysauce
2 tbsp calamansi juice
Salt and ground pepper to taste
Charcoal for grilling
Directions:
In a big bowl, marinate the squid in soy sauce and calamansi juice for 5 to 10 minutes. Set aside.
In separate container, mix ground pork, garlic, onion, carrots, spring onion, oat meal and beaten egg together. Add salt and pepper to taste.
Then stuff the marinated squid with the mix ingredients, make sure all the stuff ingredients are intact. Insert toothpick to lock the head and to secure ends.Ready for grilling, use toothpick to press the stuffed squid once in a while to absorb the heat inside. Grill for 5 to 10 minute each side or until both sides are cooked.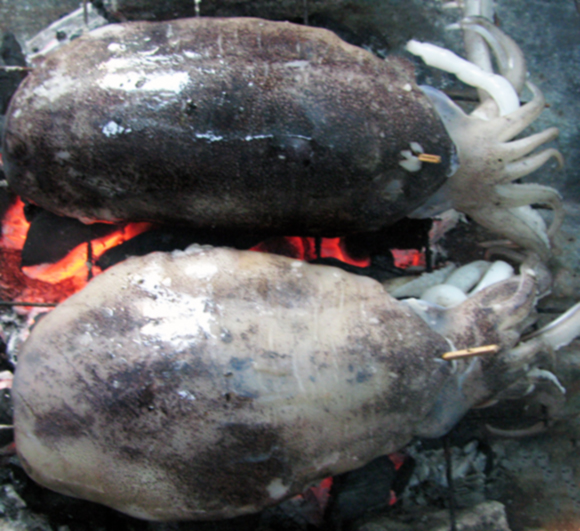 Transfer in a serving plate and slice. Best serve with soy sauce, calamani juice and red chili pepper for dipping.
Share and enjoy!
Comments
comments