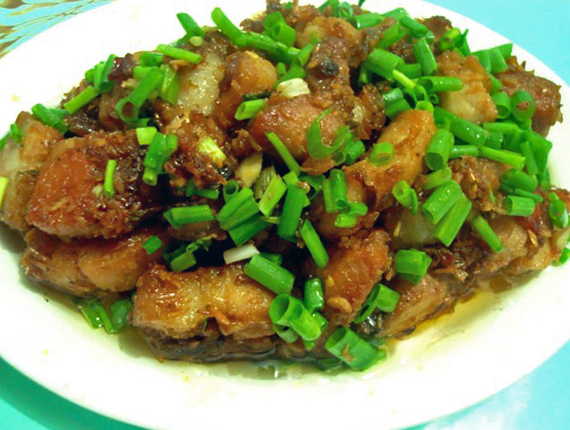 Ingredients Needed:
½ kilo of pork belly sliced in small pieces
½ cup of shrimp paste
¼ bar of butter
1 clove of garlic minced
3 pcs red chili finger minced
1 pc onion sliced
2 tbsp of brown sugar
1 spring onion minced for garnish
3 tbsp of cooking oil
Ground pepper to taste
Directions:
In a pan, melt the butter and add the pork. Fry until the butter blends to the pork for 5 to 10 minutes on low heat. Remove from heat and set aside.
In the same pan, heat the oil. Sauté the garlic and onion, add the shrimp paste and chili. Stir occasionally, add the sugar and ground pepper. Simmer for 5 to 8 minutes. Put in the buttered pork to the sautéed shrimp paste and mix well. Cook for 3 to 5 minutes. Remove from heat.  Garnish with spring onion.
Serve your crisp pork binagoongan and enjoy with rice!
Comments
comments